How Big Is A Ram ProMaster? [2500 And 3500 Models] | Kunes Commercial
The Ram ProMaster cargo van can be easily used in the transportation of goods, passengers or camping. The 3 available versions of the cars, all available in various size options and some with the option of adding seats, are difficult to determine the configuration which suits your requirements most effectively. How many rooms do you require? What's the variance between the two models? We did our research and we can answer all of your questions! Ram ProMasters have an average wheelbase of 118' with 258 cubic feet cargo and have high floor dimensions of 463 cubic feet.
Wheelbase And Cargo Area Dimensions
The Ram Promaster cargo van can be ordered with four wheels, with four cargo spaces, and three lengths. Almost every deluxe, Promaster cargo side has six feet (3 inches). Similarly, the longer the area, the more volumes. A ProMaster with 8' wide cargo area & standard roof can accommodate 259 tons of cargo capacity. By contrast this capacity is increased by 20 tons by adding a 10' cargo space and standard roof. Nevertheless the larger the quantity the larger the vehicle can carry fewer cargo.
Roof Height
A high-roof 159" ProMaster cargo van provides greater cargo area than a van of the same length that uses the standard roofing. In addition, a larger cargo size does not mean greater load capacity. GVWR is another risk of the tall vehicles gaining instability if heavy cargo is placed in close proximity to the roof.
The high roof 159" also is incredibly comfortable in removing bulky objects. A further advantage would be a better work environment, especially for tall people. The standard roof van is a little lighter in wind but is easier to park in the family garage.
2022 Ram ProMaster Cargo Van (starting $38,135)
This listing prices the 1500-level lower roof version whose wheels are 119.5" wide. Standard ProMaster cargo van models include 16" wheeled trucks with a center shelf phone, pushbutton start, a 3.5" infotainment touchscreen with a 3.5-inch display and air conditioning.
It includes wireless Apple CarPlay, Android Auto Bluetooth, two ports to connect two smartphones to the smartphone, and a wireless charging station. Driving assistance systems include forward crash warnings with auto brakes, forward-collision warnings, signal recognition and driver alert. Ram has several options.
What Cargo Lengths is the RAM ProMaster Available in?
The cargo vans are available with 19 versions are generally available in four vehicles - resulting in length of cargo 8 ft 10 ft 12 Ft 13.5 ft.
Upfits And Seating Capacity
The Ram ProMaster cargo van has several options available. It is designed specifically for storing tools from diverse industries including construction, plumbing, electrical and plumbing.
Upfit can also be fitted for a cargo area in a ProMaster size window van. ProMaster Van windows have no upgrades. A 13' and 12' windows van can hold 10 passengers. This is particularly popular with shuttle buses.
Ram ProMaster 2500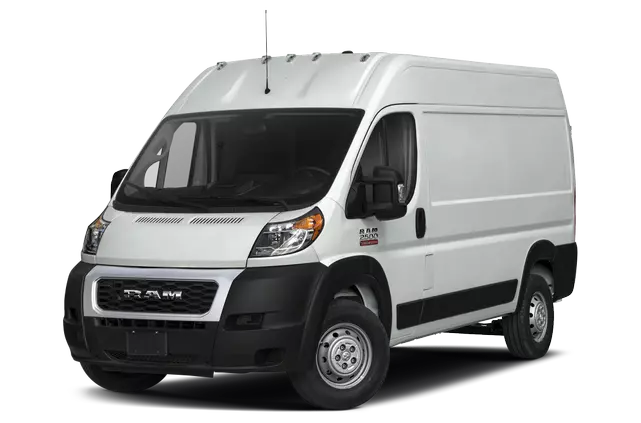 The popular ProMaster model 2500 is a workhorse with more powerful body sturdier suspension and greater payload capability than the 1500 model.
The Series 2500 has two wheel bases: 136" (10' cargo surface) standard height and 160" (12' cargo height), with a wide floor. The 159-inch van can be ordered as a standard cargo or window van and can accommodate ten passengers in the rear.
ProMaster 2500 Cargo Payload and Towing
Low Roof 136" wheels have a maximum load of 460 lbs and a maximum loading capacity of 660 lbs.
A maximum trailer weight rating of 6800 kg. 136" wheels have a maximum capacity of 4150 pounds and a maximum trailer load of 8500 kg.
High roof 159" Wheelbases can carry more than 5,000 pounds weight. The trailer weight maximum is 6,000 kg.
Ram ProMaster 3500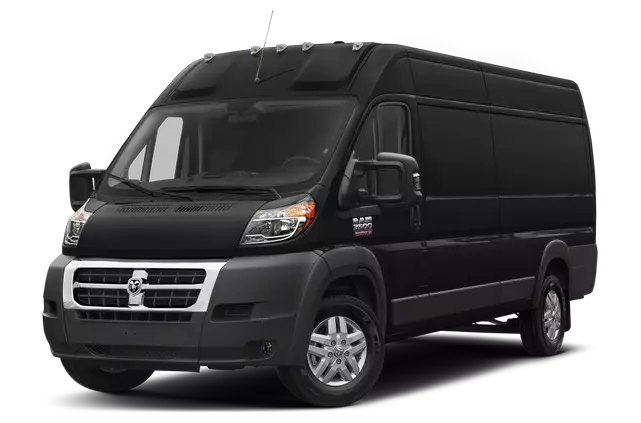 The ProMaster 3500 is ideally suited for artists who carry heavy loads in a camping car. Every ProMaster 3500 van has a robust chassis. Both are equipped with premium suspension and rear stabilized bars.
The 3502-model window vehicle features a roof height of 6'5" x 11'. The vehicle is perfect for bringing in payloads, accommodating passengers, and changing into living rooms.
Does Ram 2500 have same axle as 3500?
The 2500 and 3500 cargo van have the same brake sizes, but the same axle. Except for the 3500 DRW which has an axle of 12 " instead of 11.5" on the 2500 and 330.
Gross Vehicle Weight Rating (GVWR)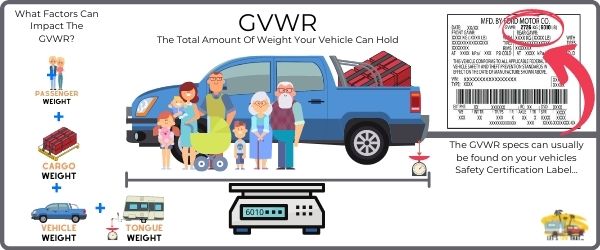 The Ram 2500 and 3500, two popular commercial vans from Ram Trucks, differ in their GVWR, which indicates the maximum weight each vehicle can carry safely. The Ram 2500 has a slightly lower GVWR compared to the Ram 3500.
The ProMaster 2500 typically has a GVWR ranging from 8,900 to 9,350 pounds, making it suitable for various medium-duty tasks and cargo hauling needs.
On the other hand, the ProMaster 3500 boasts a higher GVWR, typically ranging from 9,950 to 11,500 pounds, allowing it to handle heavier loads and more demanding commercial applications.
The difference in GVWR between these models reflects the varying size and strength each vehicle provides, enabling customers to choose the option that best matches their specific transportation requirements.
Ram ProMaster 3500 vs 2500
When it comes to the Ram ProMaster lineup, the key distinction between the Ram ProMaster 2500 and the Ram ProMaster 3500 lies in their payload and towing capacities.
The Ram ProMaster 2500 is designed to handle a maximum payload of up to 4,680 pounds, making it a solid choice for businesses that require ample cargo-carrying capabilities.
On the other hand, the Ram ProMaster 3500 boasts an even more impressive payload capacity, with the ability to handle up to 4,980 pounds. This makes it an excellent option for those who require the utmost hauling power. Additionally, the Ram ProMaster 3500 has an enhanced towing capacity compared to the ProMaster 2500, allowing it to tow heavier loads with ease. Whether you need to transport bulky items or require increased towing capabilities, the Ram ProMaster 3500 provides the extra strength and capacity you need to get the job done efficiently.
The 2500 and 3500 have the same brake sizes, but the same axle. Except for the 3500 DRW which has an axle of 12 " instead of 11.5" on the 2500 and 330.