Chevrolet Commercial Trucks
Chevy trucks stand as a testament to durability, performance, and versatility, catering to the demands of various industries. Renowned for their rugged construction and advanced engineering, Chevy trucks offer a range of options, from robust workhorses to sophisticated haulers and cargo vans.
With a reputation built on decades of dependable service, these trucks are equipped to handle heavy loads, challenging terrains, and demanding tasks with ease. From the Silverado lineup, known for its towing prowess, to the efficient and adaptable Colorado, Chevy's commercial trucks provide tailored solutions for businesses of all sizes.
Whether it's construction, agriculture, or logistics, these vehicles are designed to enhance productivity and reliability. With a blend of modern technology, safety features, and powertrain options, Chevy commercial trucks offer a dependable foundation upon which a business can build their success.
Chevrolet 4500 HG LCF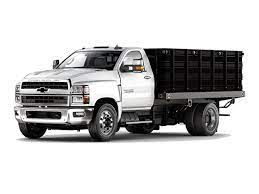 In a bustling commercial setting, the Chevy 4500 HG LCF (Low Cab Forward) stands as a robust and versatile workhorse, poised to tackle a wide range of tasks with remarkable efficiency.
Its distinctive low cab design maximizes visibility, making it adept at navigating tight urban spaces while offering ample room for customization based on specific business needs. With its powerful engine choices, durable chassis, and advanced safety features, the Chevrolet 4500 HG LCF ensures reliability and safety on the road, crucial factors in demanding commercial environments.
Whether utilized as a delivery truck, utility vehicle, or service truck, the 4500 HG LCF's adaptability and exceptional maneuverability make it an asset in optimizing operations, enhancing productivity, and contributing to the seamless functioning of a business.
Chevrolet Silverado 2500 HD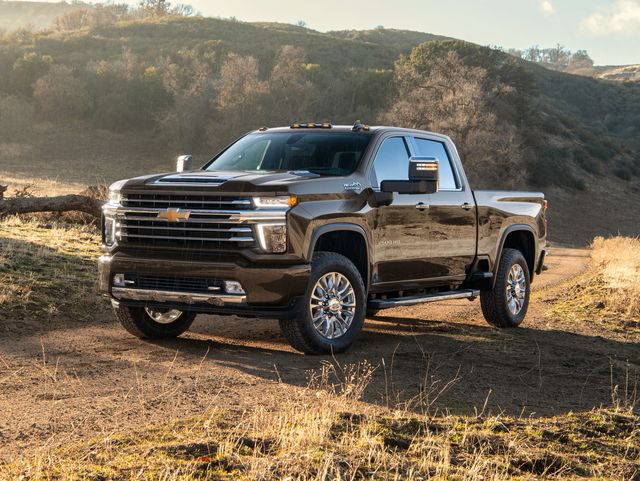 In a commercial setting, the Chevrolet 2500 HD stands out as a robust and dependable workhorse that consistently delivers exceptional performance.
With its rugged design and powerful capabilities, this heavy-duty truck is a versatile asset for a business across various industries. Whether it's hauling heavy loads, towing equipment, or navigating challenging terrains, the 2500 HD's impressive towing capacity and payload capabilities make it an indispensable companion.
The truck's advanced technology features, comfortable interior, and innovative safety systems ensure that drivers can focus on the task at hand with confidence.
With the 2500 HD as part of the fleet, a business can count on its durability and reliability to get the job done efficiently, making it an ideal choice for those seeking a commercial vehicle that combines strength, performance, and versatility.
Chevrolet Silverado 3500 HD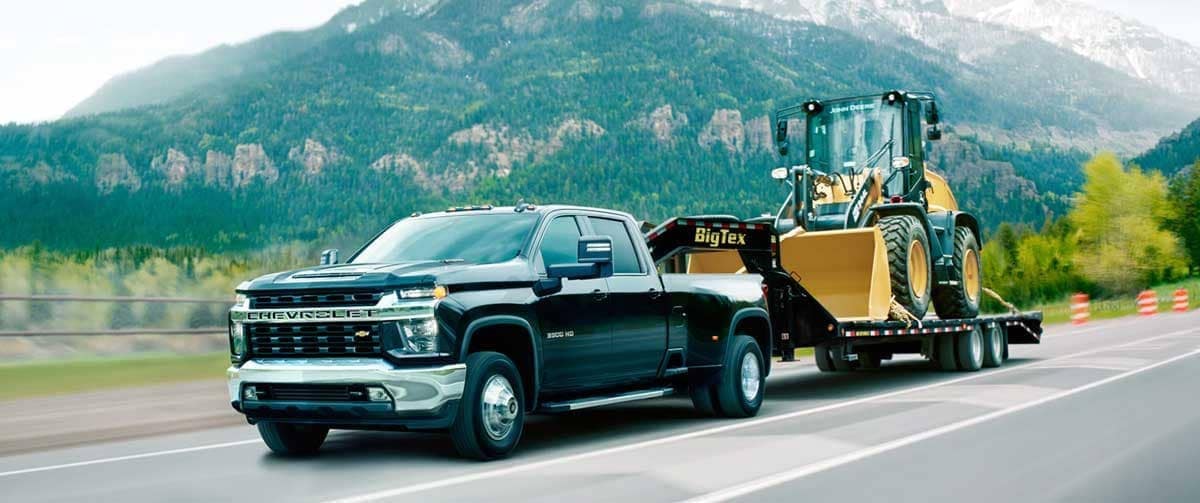 In a commercial setting, the Chevrolet 3500 HD stands as a robust and dependable workhorse, engineered to tackle the most demanding tasks with ease.
Its formidable towing and payload capacities make it an indispensable asset in industries such as construction, agriculture, and heavy-duty hauling.
The Silverado 3500 HD's powerful engine choices, advanced towing technology, and durable construction ensure that it can confidently navigate challenging terrains and manage substantial loads, all while providing a comfortable and connected driving experience for operators.
With a range of available configurations and upfitting options, this commercial-grade truck can be customized to suit various job requirements, whether it's hauling heavy equipment, transporting materials, or towing sizable trailers.
In essence, the Chevy Silverado 3500 HD exemplifies the fusion of strength, versatility, and reliability, making it an ideal partner for a business aiming to excel in their operations and deliver quality results consistently.
Chevrolet Silverado 4500 HD

The Chevrolet 4500 HD stands as a robust and dependable asset in the realm of commercial vehicles, excelling in demanding work environments.
Engineered with precision and ruggedness in mind, the Silverado 4500 HD effortlessly tackles heavy-duty tasks with its powerful performance capabilities and substantial towing capacity. This truck's versatility shines in commercial settings, from construction sites to delivery fleets, where its spacious cabin, advanced technology, and ergonomic design foster a comfortable and productive workspace for drivers.
The Silverado 4500 HD's durability and reliability ensure that a business can rely on it for consistent performance, enhancing operational efficiency and contributing to successful outcomes in various industries.
Whether hauling equipment or transporting goods, every year the Chevy Silverado 4500 HD proves itself as a stalwart companion that takes on the challenges of the commercial world with confidence and competence.
Chevrolet Silverado 5500 HD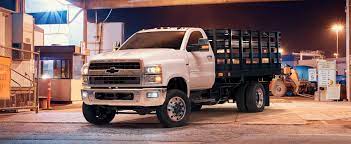 In a commercial setting, the Chevy 5500 HD stands out as a formidable workhorse, adeptly meeting the demands of heavy-duty tasks.
Renowned for its exceptional towing capacity, rugged durability, and versatile design, the Silverado 5500 HD proves itself as a reliable partner in various industries. Whether it's hauling construction materials to a job site, transporting heavy equipment, or towing substantial loads, this commercial vehicle's robust engine options and advanced towing technologies make it a top contender.
Its spacious and well-equipped interior offers comfort and convenience for long hours on the road, while its sturdy construction ensures longevity and dependability.
With the Chevy Silverado 5500 HD as part of a commercial fleet, a business can confidently choose to tackle challenging projects, knowing they have a capable and resilient asset at their disposal.
Chevrolet Silverado 6500 HD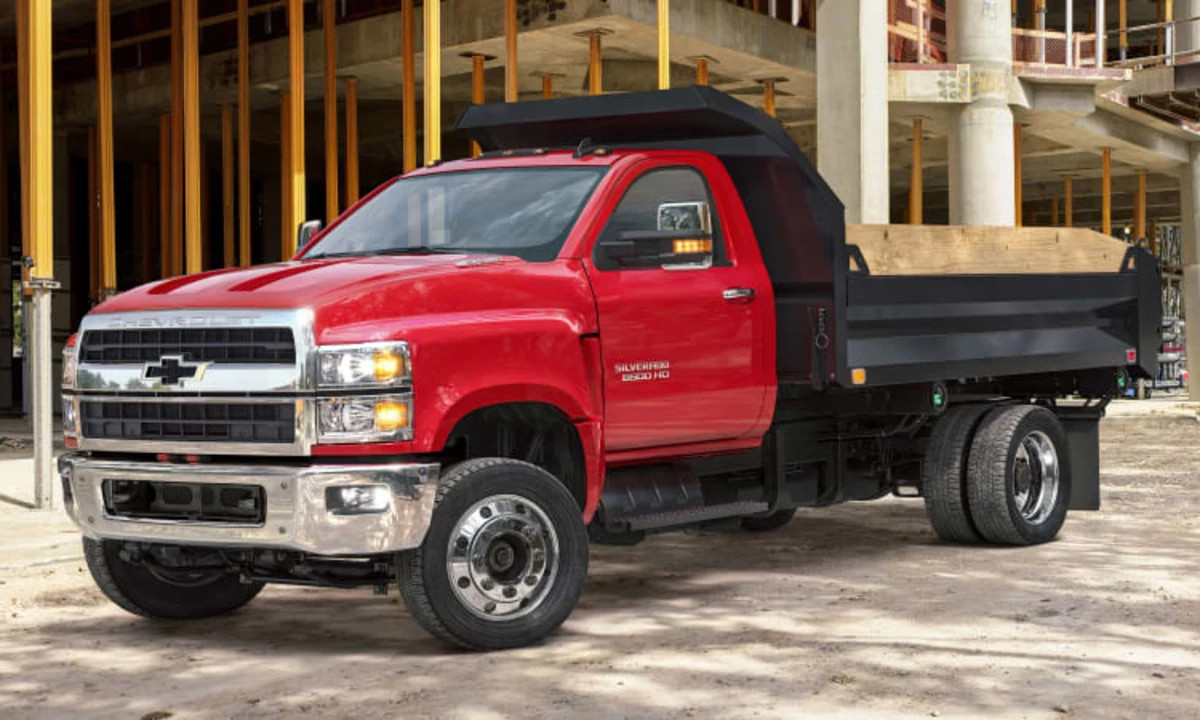 In a commercial setting, the Chevy Silverado 6500 HD stands as a robust and dependable workhorse, poised to tackle the toughest challenges with confidence.
Designed to deliver exceptional performance and durability, this heavy-duty truck offers a potent combination of power and versatility. Its impressive towing and hauling capabilities make it an ideal choice for industries requiring substantial payload capacities, such as construction, agriculture, and logistics.
The 6500 HD's advanced technology and comfortable cabin also ensure that drivers can navigate their tasks efficiently while enjoying a comfortable and connected workspace.
From hauling heavy equipment to transporting goods, the Chevy Silverado 6500 HD shines as a dependable asset, embodying the rugged spirit of a true work partner in demanding commercial environments.
Chevrolet Commercial Incentives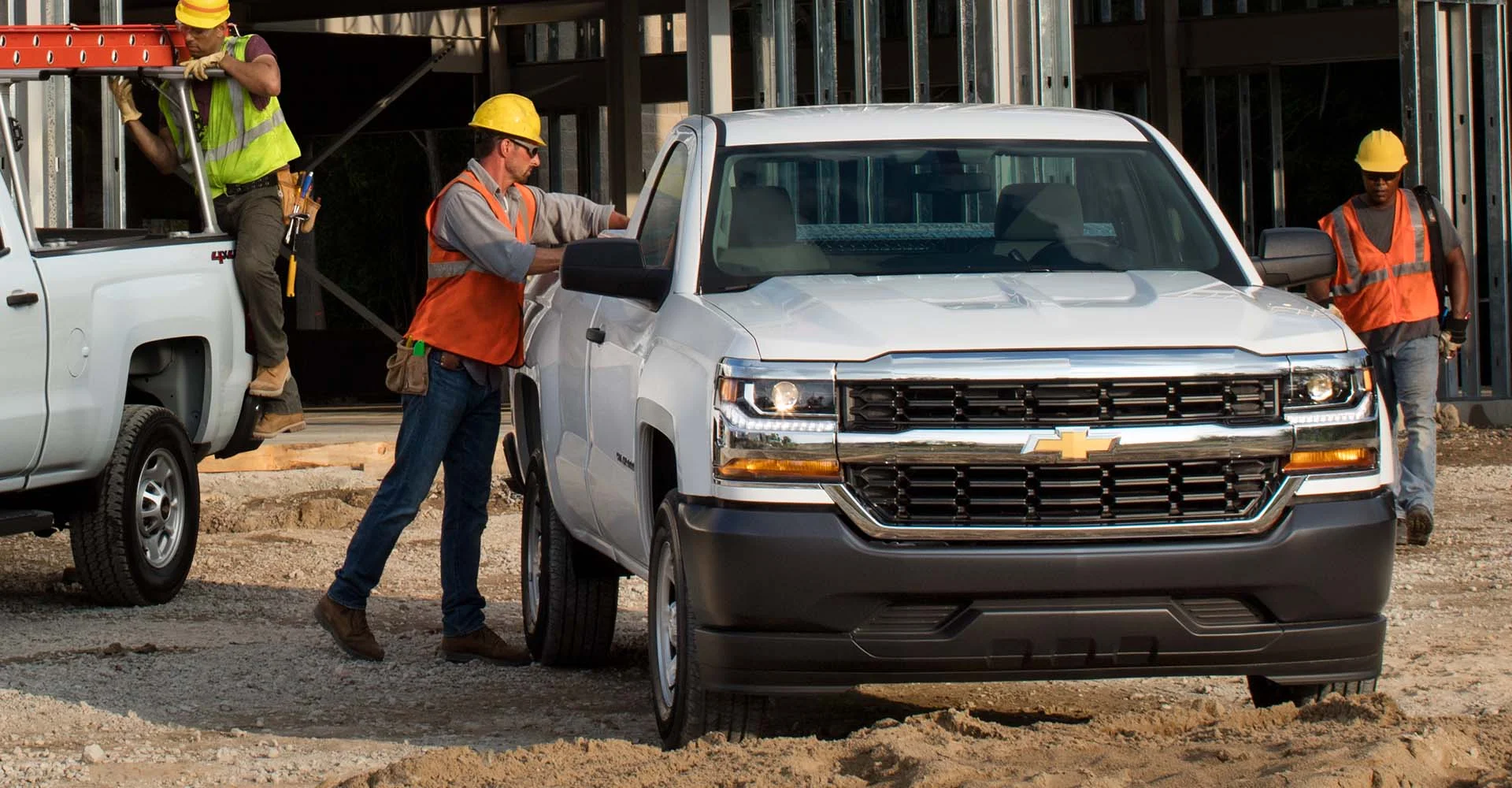 Chevy's commercial incentives stand as a testament to their commitment to assisting a business in finding optimal fleet solutions. These incentives encompass a range of advantages, from competitive cashback offers and discounted pricing to flexible financing plans and lease deals that cater to the unique requirements of commercial operations.
Acknowledging the vital role commercial vehicles play in diverse industries, Chevy aims to empower businesses by delivering cost-effective options that align with their operational strategies and financial considerations.
Whether it's a durable pickup truck for heavy-duty tasks or a versatile cargo van for efficient deliveries, these incentives underscore Chevy's dedication to fostering enduring partnerships with commercial enterprises.
By offering compelling incentives, Chevy aims to support businesses in their pursuit of enhanced productivity and overall success, making them a dependable ally for companies seeking to find reliable and efficient fleet solutions.